STATISTICAL LANDSCAPE SENSITIVITY MODEL
Use the following statistical prehistoric landscape sensitivity worksheet to evaluate the relative likelihood of finding traces of significant prehistoric sites at any given point in southern New England.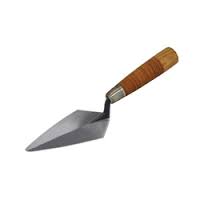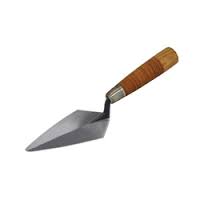 Make one selection within each of the eight environmental categories, then add for a total score ranging between 0-100.
Scores above 20 indicate a moderate to high sensitivity for the potential presence of prehistoric sites.
Choose one value per category:
Landform:
Hills and Moraines .............................................................................................................................0.2677
Coarse Glacial Outwash Deposits ......................................................................................................1.6380
Stacked Coarse Glacial Outwash Deposits ......................................................................................23.9188
Fine Glacial Outwash Deposits ..........................................................................................................4.9751
Postglacial Deposits (Alluvium) ......................................................................................................21.4860
---
Surface Slope:
0-5% ...................................................................................................................................................3.7550
5-10% .................................................................................................................................................0.6514
>10% ..................................................................................................................................................0.2763
---
Soil Texture:
Stony or Rocky Soils ..........................................................................................................................0.1927
Gravelly Soils .....................................................................................................................................3.5178
Loamy Sand ........................................................................................................................................4.4162
Sandy Loam ........................................................................................................................................8.6742
Fine Sandy Loam ................................................................................................................................1.1057
Loam or Silt Loam ..............................................................................................................................0.5188
Silt, Clay, Muck ..................................................................................................................................0.0000
Soil Drainage:
Very to Somewhat Poor ......................................................................................................................0.0000
Moderate .............................................................................................................................................0.0779
Well to Somewhat Excessive ..............................................................................................................0.5684
Excessive ............................................................................................................................................2.0396
---
Nearest Water Source:
Marsh or Swamp .................................................................................................................................0.3082
Intermittent Stream .............................................................................................................................1.0135
Perennial Stream .................................................................................................................................2.3828
Broad River or Tidal Inlet .................................................................................................................44.8455
Bay or Sound ......................................................................................................................................0.0000
---
Drainage Rank:
Rank 1 (No major feeder streams to nearest perennial stream) ..........................................................0.5946
Rank 2 (2 or more Rank 1 feeder streams to nearest perennial stream) .............................................5.2263
Rank 3-4 (2 or more Rank 2 feeder streams to nearest perennial stream) ..........................................9.0665
---
Horizontal Distance to Nearest Water Source:
0-150 feet ............................................................................................................................................5.3431
150-300 feet ........................................................................................................................................3.0550
300-1200 feet ......................................................................................................................................0.4537
>1200 feet ...........................................................................................................................................0.0000
---
Vertical Distance to Nearest Water Source:
0-25 feet ..............................................................................................................................................2.3535
25-50 feet ............................................................................................................................................0.5119
>50 feet ...............................................................................................................................................0.0000
---